About Us
Enviroguard's Mission
The Enviroguard service mission is based on the principles of integrated pest management (IPM). IPM works to reduce factors contributing to unacceptable pest populations in homes and businesses. Our GreenPro service is based on the principles of IPM and our commitment to environmental stewardship.
We have developed policies, procedures, and a quality system to ensure all aspects of our services are based on the needs of our customers. The implementation of these policies maintain our dedication to customer care, our obligation to responsible pest management, and our commitment to quality. Our quality of service, response time, and our role as pest management professionals sets us apart from our competition.
Enviroguard adheres to a strict environmental code of practice, constantly reviewing all company procedures and training. We have established ourselves at the forefront of efforts to reduce pesticide application through the use of natural and preventive (pest exclusion) measures, and through our use of minimum-risk products. A combined program of preventive solutions and the application of the latest technologies enables our customers to enjoy pest-free surroundings with minimum impact on the environment.
All Enviroguard procedures are designed to protect our customers, the technician, and the environment from accident, injury, damage, or conceivable harm while effectively and efficiently controlling pests and termites.
Enviroguard Inc. was established by Lee A. Tubbs in November, 1997. No stranger to the industry, Lee grew up in a family owned pest control business, Atomic Pest Control Company, located on Elvis Presley Boulevard, in Memphis, TN, and founded in 1958 by his uncle, Les Tubbs.
In 1960, his father Earl Tubbs joined the company. Growing up, Lee worked weekends and summers at Atomic. In 1979, Lee began his full-time career in the pest control industry while completing his degree at the University of Memphis, joining Atomic Pest Control as a full-time technician.
Lee received a bachelor's degree in Pest Control Management from the University of Memphis in 1983, combining courses in entomology, biology and business management. At the University of Memphis, Lee assisted in developing and implementing a campus-wide pest control program. The results of a comprehensive pigeon control program was the subject of his final thesis.
From 1984 to 1989, Lee worked as a pest control inspector for the Tennessee Department of Agriculture. In 1990, following his father's death, he returned to Atomic Pest Control as General Manager, where he reestablished Atomic as one of the top independent pest control firms in the mid-south region of Tennessee, Arkansas and Mississippi.
In 1994 he left the family business to travel in Europe and the United Kingdom studying pest control methods and establishing contact with an international affiliate (formerly EnviroGuard UK Ltd.) for his future pest control business in the North Georgia area. From 1994 to 1997, Lee was a territory sales representative in east Tennessee and north Georgia with Memphis-based Oldham Chemical Company, a wholesale pest control chemical distributor and equipment supplier. He also served as a trainer and consultant with regional pest control companies, many he still actively counsels.
In 1997 he founded Enviroguard Inc. the parent company of Enviroguard Pest Solutions. Enviroguard's emphasis on customer satisfaction have been the catalyst for the company's rapid growth and success. From the original home-based office, the company has expanded twice to larger locations.
Enviroguard Pest Solutions is a full service pest control company operating in Tennessee and Georgia and specializing in "eco-effective green solutions" for pest and termite control issues. Enviroguard's pest management professionals are certified and registered in both states in all aspects of termite and pest control methods.
Lee is a frequent speaker at area and regional organizations including entrepreneurship and strategic management classes at Dalton State College (Dalton, GA) Entrepreneurship Resource Rally, Phi Beta Lambda business events, and at the University of Tennessee at Chattanooga Entrepreneurship Forums. He and his employees offer a program on pests and pest control for area elementary schools. Lee also speaks to local high school groups. Click here to see comments from students at Southeast Whitfield High School in Dalton, GA. He has authored a monthly column on pest control for the Chattanooga Times Free Press and is a contributor to pest control industry publications.
Lee's hobbies and interest include international travel, world history, landscaping, and physical fitness. Lee lives in Ringgold, GA with his wife, Dr. Marilyn Helms, is the Dean of Dalton State College's C. Lamar and Ann Wright School of Business and is the Sesquicentennial Endowed Chair and Professor of Logistics and Supply Chain Management.
Celebrating 20 years in Business 11/17/2017
Enviroguard celebrated 20 years in business with a Catoosa Chamber of Commerce Ribbon Cutting and BBQ lunch for customers, elected area officials, employees and friends. Several "mouse" cakes were crafted in honor of the occasion.
Lee's father, Earl Tubbs was posthumously awarded the Tennessee Pest Control Association's highest honor in July 2014 -- the Lifetime Achievement Award. Earl Tubbs began his career in pest control in 1960 at Atomic Pest Control in Memphis, TN, working nights and week-ends alongside his brother, S.L. "Les" Tubbs, Owner of Atomic Pest Control, who started the company in 1958.
In 1960 he was working as a route man for Model Laundry in Memphis and had a working knowledge of the city streets, scheduling and how routes were set up. Atomic was growing rapidly and needed more workers. Knowing that Earl had this knowledge, Les recruited him for Atomic. Earl had six children to support and his wife, Juanita, was working on her teaching degree at Memphis State during this period, and he was eager to earn extra money and to be a part of a new growing company.
Initially he worked part-time, nights and week-ends learning the trade while continuing to work for Model Laundry. Within a few months Les insisted that he come to work full time and by then he realized the Company's potential and began to work full time.
In 1964 he joined the Memphis Sales Executive Club, a version of Toastmaster. This helped propel him into one of the top salesmen in the Memphis area, where he was named the top Sales Executive in 1965, 1966, 1967, 1968 and 1969. During this time, Atomic Pest Control was experiencing incredible growth establishing a presence in the states of Arkansas and Mississippi, as well as phenomenal growth in Memphis and West Tennessee.
Earl was active in the initial West Tennessee Pest Control Association, Tennessee Pest Control Association, Mississippi Pest Control Association, and the Arkansas Pest Control Association. He held licenses in Tennessee and Mississippi.
Les Tubbs named him General Manager in 1978 where he served in that capacity until retirement in 1987. During his career a number of his children worked with him at Atomic: sons Lee, Stan, and Kent, daughter Cheryl and son-in-law Glen Cooper.
Earl Tubbs had an easy going personality, loved the industry, talking to people, and was a "people person" much loved by his co-workers and the community. His wife Juanita taught high school English (novelist John Grisham was her student) and retired from Southhaven (MS) high school as librarian. Lee credits his Mom for his love of history.
Company Awards & Certifications
Winner of the Better Business Bureau's Torch Award for "Marketplace Ethics" in 2017 and 2006
Voted one of the top three Best of the Best 2016 Pest Control companies in North Georgia by the Chattanooga Times Free Press newspaper
Received the Catoosa County Chamber of Commerce Small Business of the Year for 2014
Winner of the Dalton Daily Citizen 2012 Reader's Choice award company/exterminators
Voted one of the Best of the Best 2012 Pest Control companies in North Georgia by the Chattanooga Times Free Press newspaper
Received the Catoosa County Chamber of Commerce Small Business of the Year for 2010
Drug Free Workplace certified since 2004. The company is also "tobacco-free" and only hires tobacco-free employees
All Employees are certified Quality Pro through pre-employment screening, intensive training, on-going testing and continuing education courses

Received the Quality Pro Schools designation in 2005
Received the Quality Pro GreenPro designation in October 2010

Received the industry's seal of approval, the QualityPro designation in 2004, and was the first company in both Georgia and Tennessee to receive this designation. QualityPro is the mark of excellence in pest management.
Enviroguard's Industry Association Memberships
Enviroguard's Community Service Projects
Extreme Make-Over Home Edition, Sharrock Family (Patrick and parents Michael and Cindy). Provided installation of Sentricon® for 24/7/365 termite protection
Prater's Mill, Dalton, GA provided free control of powder post beetles and pest control service
Historic Ringgold Depot, Ringgold, GA provided installation of Sentricon® for 24/7/365 termite protection
Catoosa County Habit for Humanity, multiple home projects in the North Georgia area providing termite treatments during construction, 2007 to present
Historic Varnell House restoration project in Varnell, GA, provided installation of Sentricon® for 24/7/365 termite protection
Historic Cook-Huff house in Dalton, GA providing termite and pest control services
Chattanooga Area Food Bank Ribbon Cutting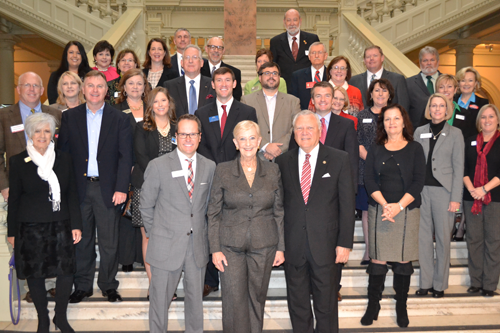 Georgia Chamber Policy Workshop, Nov 17, 2014 with Gov. Nathan Deal
Lee Tubbs' Community Memberships
Chair, City of Ringgold (GA) Planning and Zoning Commission, September 2007 to present; Member 2003 to present
Member, Downtown Ringgold Strategic Visioning and Planning Process Steering Committee, Spring 2017
Member Ringgold Rotary Club, 2002 to 2013.

Paul Harris Fellow
Past President, 2005 to 2006 – club membership achieved 100% Paul Harris Fellows during this year
Program Chair, 2002-2003
Membership Chair, 2007-2008
Awarded the W. Lee Arrendale recognition for vocational excellence, October 13, 2009

Member, Catoosa County Chamber of Commerce, 2001 to present.

Immediate Past-Chair, 2018
Board Chair, January 2016 to January 2018
Board Member, 2007-2009 and 2013-present
Chair, Legislative Committee 2013 to present
Past Co-Chair, Membership Retention Committee
Past service as a Chamber Ambassador welcoming new business to the area
Cited in the April 2017 Georgia Trend Magazine

Member, Homebuilders Association of Dalton, 1998 to present

Vice President of Associates, 2005 to present

Member, Business Management Advisory Committee, Georgia Northwestern Technical College, 2014 to present
Member, Scholarship Committee , Gordon County Chamber of Commerce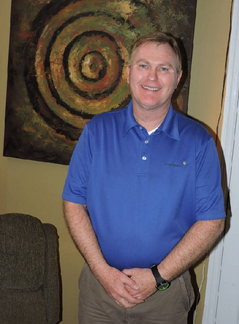 Lee Tubbs takes over as Catoosa County Chamber chairman 2017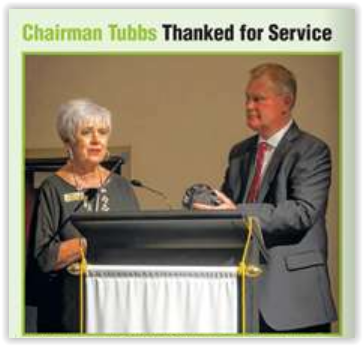 Chairman Tubbs Thanked for Service Photo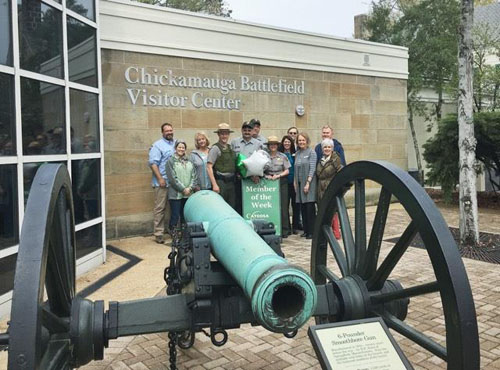 Lee attends numerous Chamber activities including
new business ribbon cuttings and "Member of the Week" events.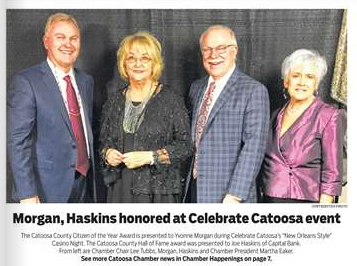 Award Presentation at Celebrate Catoosa Event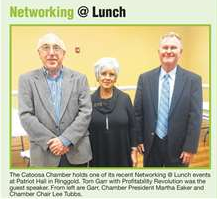 Networking at lunch
Lee Tubbs' Service in Industry Associations
Featured speaker on "Wood Destroying Organisms" for the CPCO (Certified Pest Control Operators of Georgia), May 2016, Ackworth, GA
Featured Speaker on "Pest Control Safety" at the October 2016 Northwest Georgia Regional Meeting of the Georgia Pest Control Association, Dalton, GA
Member, National Pest Management Association's Quality Pro Board, 2011 to present
Member, Georgia Pest Control Association, 1997 to Present

Co-Chair WDO (wood-destroying organisms) Committee, 2013 to 2014
Member, Executive Director Search Committee, January-July 2014
President 2010-2011, Board Chair 2011-2012
Education Committee Co-Chair, 2007
Region One Director 1998-1999 and 2005-2007
Co-Chair and Committee Member, Northwest Conference in Dalton, GA 2005 to present

Member, Tennessee Pest Control Association (TPCA) since 1993; Regional Director 1993 to 1994 and 1997 to 1998; Past Executive Board Member 2007 - 2008
Member, National Pest Management Association (NPMA) since 1997
Past President, Greater Memphis Area Pest Control Association, 1993
Member, Chattanooga Area Pest Control Association since 1997; Past President 2002
Member, National Homebuilders Association since 1998
Enviroguard's Licenses and Charters
We hold Tennessee Charter #1078 to perform general pest control, wood destroying organisms control, and bird control.
In Georgia, we are licensed by the Department of Agriculture to perform general pest control and wood destroying organism control. License #98722 and License #17088 for mosquito control.
Our Industry Association and Membership Links


Georgia Pest Control Association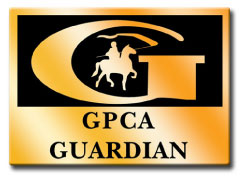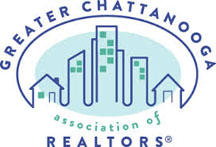 Our Professional Membership Links

Gordon County Chamber of Commerce


Business Network International


EPA Healthy Home Initiative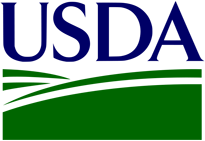 United States Environmental Protection Agency (EPA)
(All chemical products used by Enviroguard, Inc. meet the strict specifications of the US EPA.)

EPA Pesticide Environmental Stewardship Program

Ringgold NOW Downtown Partners

Kids, Teachers, and Parents:
Company Publicity in Industry Trade Journals:
http://www.pctonline.com/pct0214-termite-market-opportunities.aspx
http://www.pctonline.com/pct1213-innovative-companies.aspx
http://www.pctonline.com/pct1107_coverstory.aspx
http://www.pctonline.com/enviroguard-small-business-award.aspx
Management Professional Journal's October 2018
Employees in the News: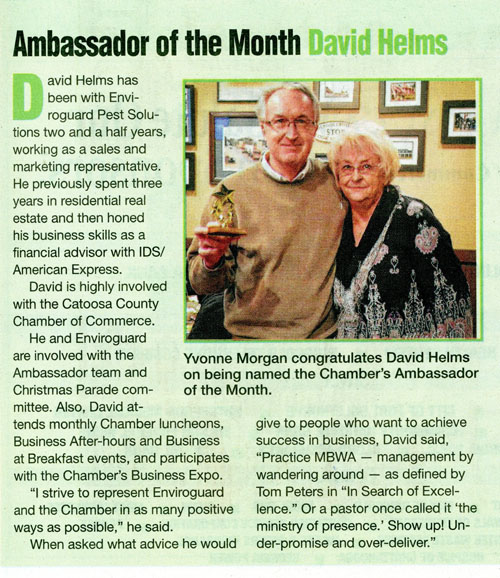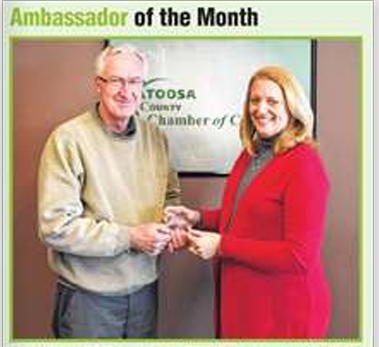 David Helms, with Enviroguard, is the December Ambassador of the Month.
He is pictured with Chamber Membership Coordinator, Amy Jackson.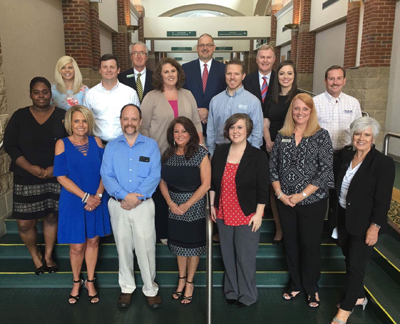 David Helms successfully completed "Leadership Catoosa" in June 2017.
This program, sponsored by the Catoosa County Chamber of Commerce, is a year-long program
to introduce chosen participants to all facets of community life.
Each class chooses a community service project and David's 2016-17 class
raised $11,372.83 for Catoosa Home Delivered Meals.